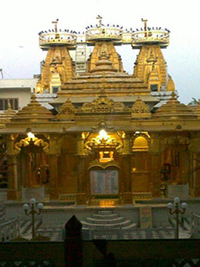 Golden Temple - Falna
Falna Ranakpur: The Jain Golden Temple in Falna, a small town in Rajasthan has a unique attraction worldwide.

It is the first temple that has been constructed by the people of the Jain community.

The specialty of the temple is that, from the Falna town itself about 90 Kg.

of gold was donated by the ladies of the Jain community for the idolization of temple dome and Lords idol.